Contact Tracing | Physical Distancing | Occupancy Management
Wednesday, August 19, 2020 | 11 AM. (MST)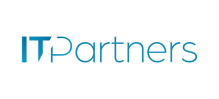 Empower your team to return to work by maximizing the surveillance infrastructure you have already invested in. Learn how to gain the ability to design, assess, and manage your return to work plan through the utilization of intelligent video analytics. See how your team can enable security and ensure public safety with the help of your video's intelligence.
This live session will provide insights and a demonstration of BriefCam's video content analytics platform for:
Efficient contact tracing
Enforcing physical distancing
Managing store of building occupancy
Reducing crowding and hotspots
Managing building maintenance and sanitization
In a time where breadth of capability, accuracy, performance and flexibility are the key building blocks to an innovative and extensive video analytics platform, this webinar session will address BriefCam's product capabilities, as part of a fully integrated solution for forensic video review, real-time situational awareness and business intelligence.
Providing solutions fit for immediate delivery and integration into your business, IT Partners and BriefCam are empowering companies to safely return to work. Ensure your safety plans are meeting the necessary requirements through your video's insights.